Mercedes-Benz GLC F-Cell 2018 review
Should I buy one?
A more suitable question would be "can I buy one?", to which the answer is, unfortunately, no. Mercedes doesn't currently have any plans to offer the F-Cell to customers in the UK.
And even if it did, the fact that there's only a handful of hydrogen filling stations here would make it an unfeasible option for the vast majority of people anyway.
That's a massive shame, really, as fuel cell vehicles such as this seem like a really rather excellent way of addressing many of the drawbacks people see in electric vehicle ownership.
Were hydrogen filling stations as commonplace as regular petrol stations, you'd only have to spend a fraction of the time it takes to charge an EV (even on a rapid charger) getting the fuel cell's hydrogen tanks topped up. The ability to top up so easily would also go a long way to eliminating range anxiety, while you also wouldn't have to worry so much about whether or not a charge point was going to be in working order, or even compatible with your car, when you arrived.
With so much government and media attention being placed on the development of electric vehicles and their related infrastructure, there can be no denying that they're becoming an increasingly feasible ownership proposition. It just seems a shame that the same amount of attention hasn't been placed on cars such as the F-Cell.
Mercedes-Benz GLC F-Cell specification
Tested Germany Price na On sale Not available in UK Engine Electric motor, powered by fuel cell and 13.5kWh battery Power 208bhp Torque 269lb ft Gearbox single-speed automatic Kerb weight na Top speed na 0-62mph na Fuel economy na CO2 0g/km Rivals Toyota Mirai, Honda Clarity, Hyundai Nexo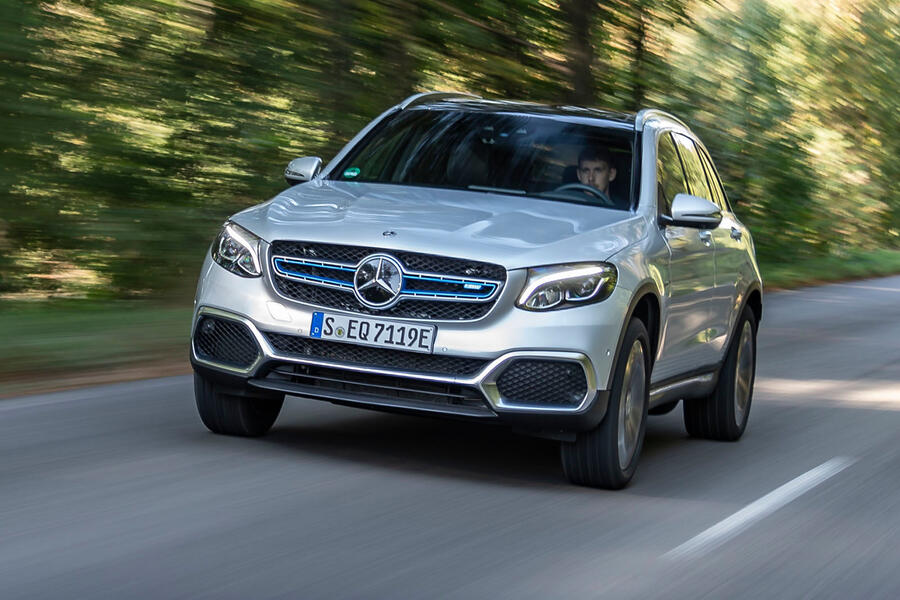 View the original article


Got any questions? Choose from the following: